Mississippi Apartment Association & National Apartment Association Capitol Conferences a Success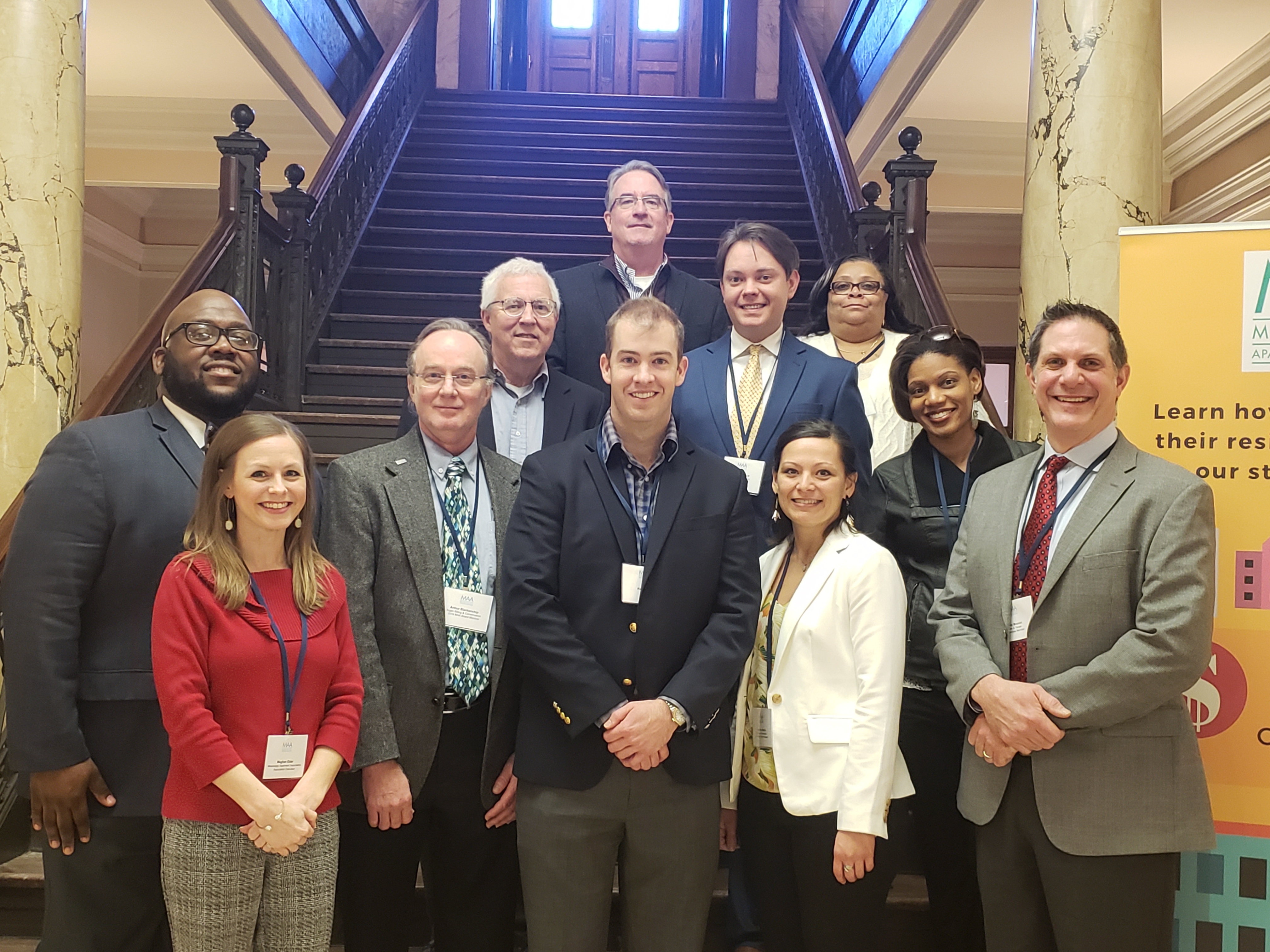 MAA Government Affairs Committee has representation at both events
---
The Mississippi Apartment Association (MAA) Government Affairs Committee hosted the second annual Capitol Day Conference on Wednesday, January 24, 2019, at the Mississippi State Capitol Building. Several of your peers from MAA, Greater Gulf Coast Apartment Association (GGCAA) and the Apartment Association of Greater Memphis (AAGM), who represented regions throughout the state flooded the Capitol on your behalf with information on MAA and the impact of the apartment industry in Mississippi. We were able to reach most of our State's representatives and senators.
This event allowed us to create relationships and gain support for premises liability, aka The Landlord Protection Act.
Please plan to attend this important meeting next year on January 22, 2020, from 7:30 AM until 11:00 AM. Details will be forthcoming.
Continuing the efforts of the MAA Government Affairs Committee to advocate on the industry's behalf, Meghan Elder, Arthur Blankenship, James Burwell, and Tony Brunini attended the National Apartment Association's Advocate Conference in Washington, D.C. on March 6, 2019. We had meetings with legislative assistants for Senators Cindy Hyde-Smith and Roger Wicker and Representatives Trent Kelley, Michael Guest, and Bennie Thompson. We shared with them the importance of legislation concerning:
---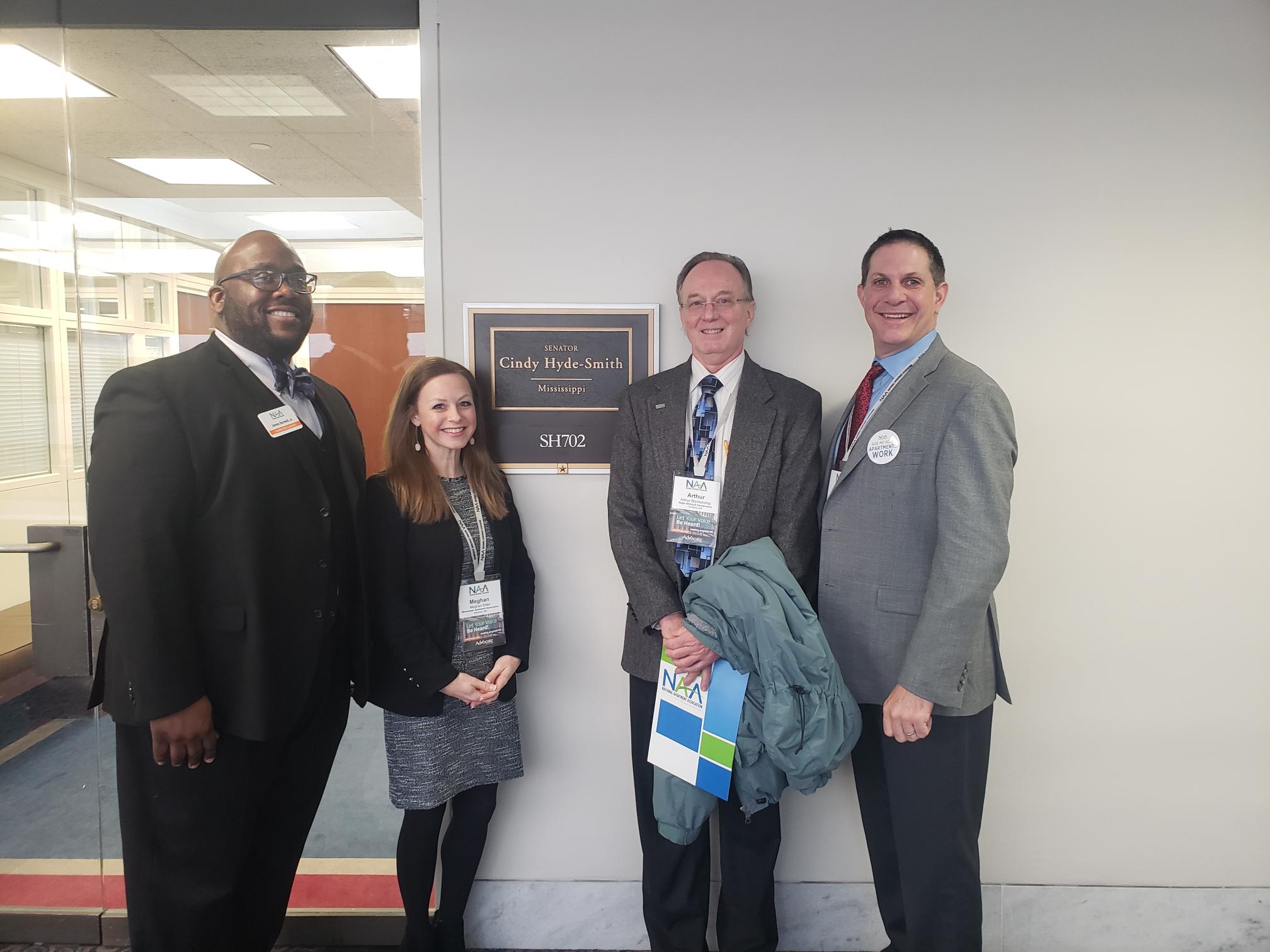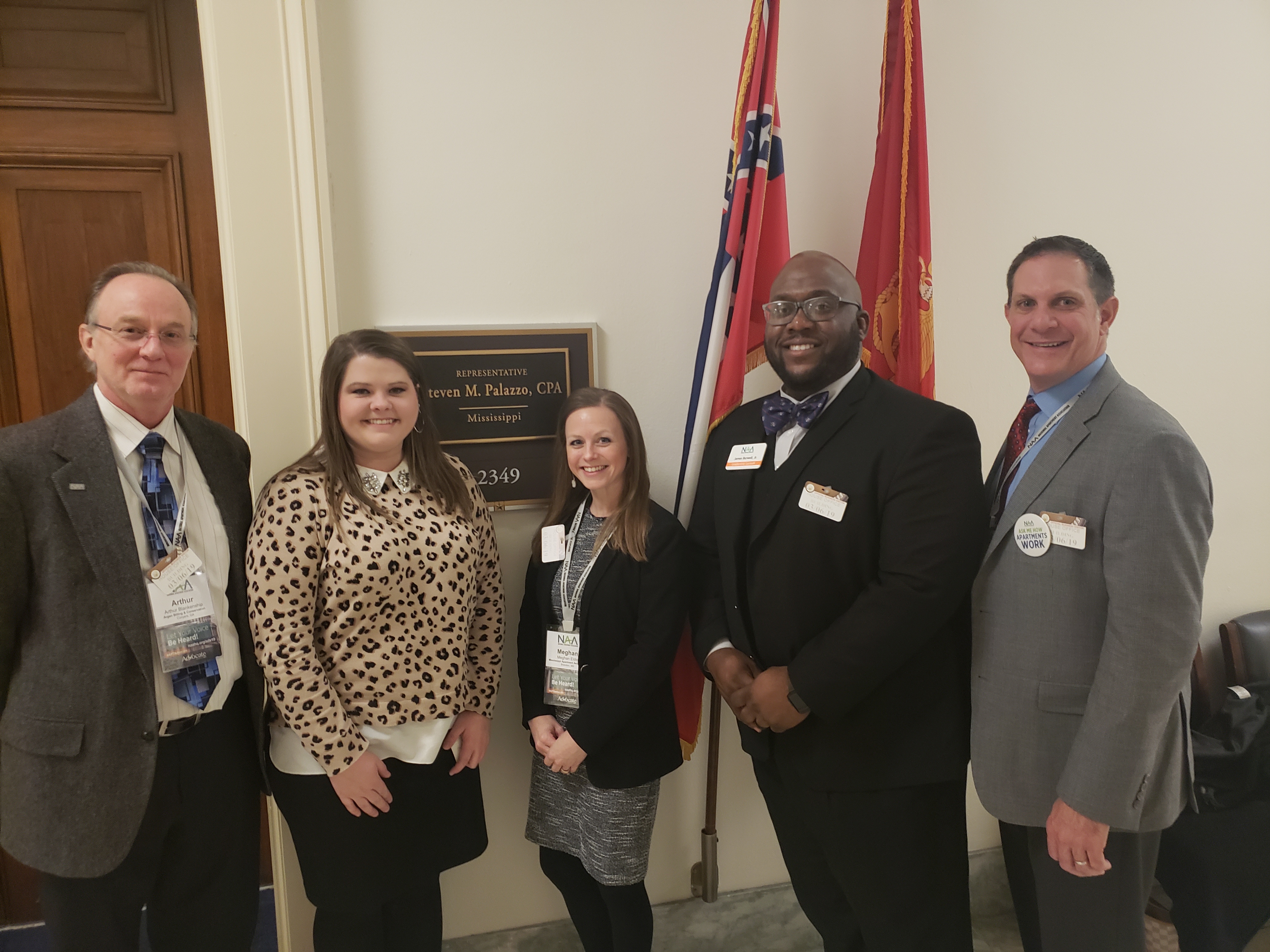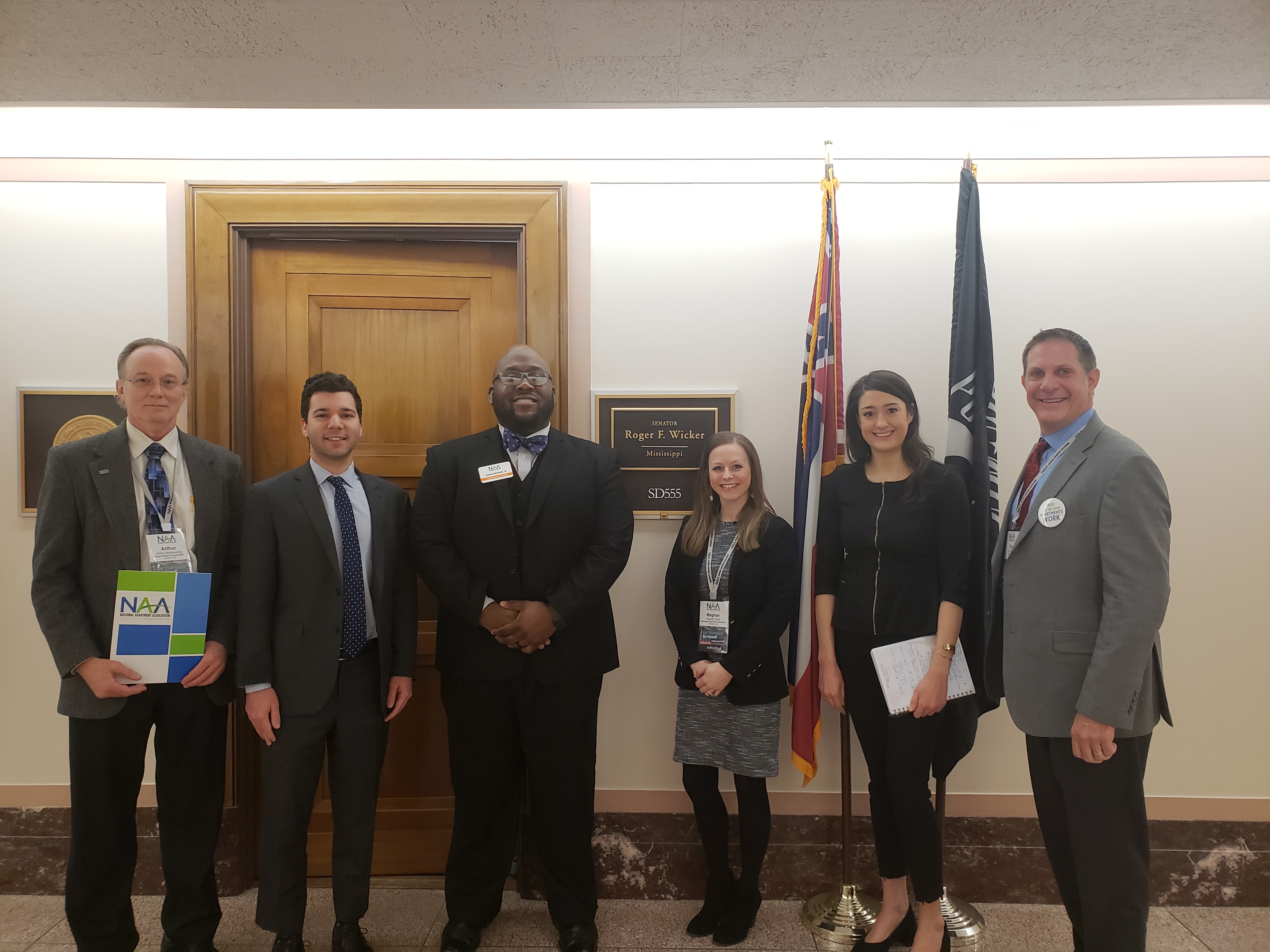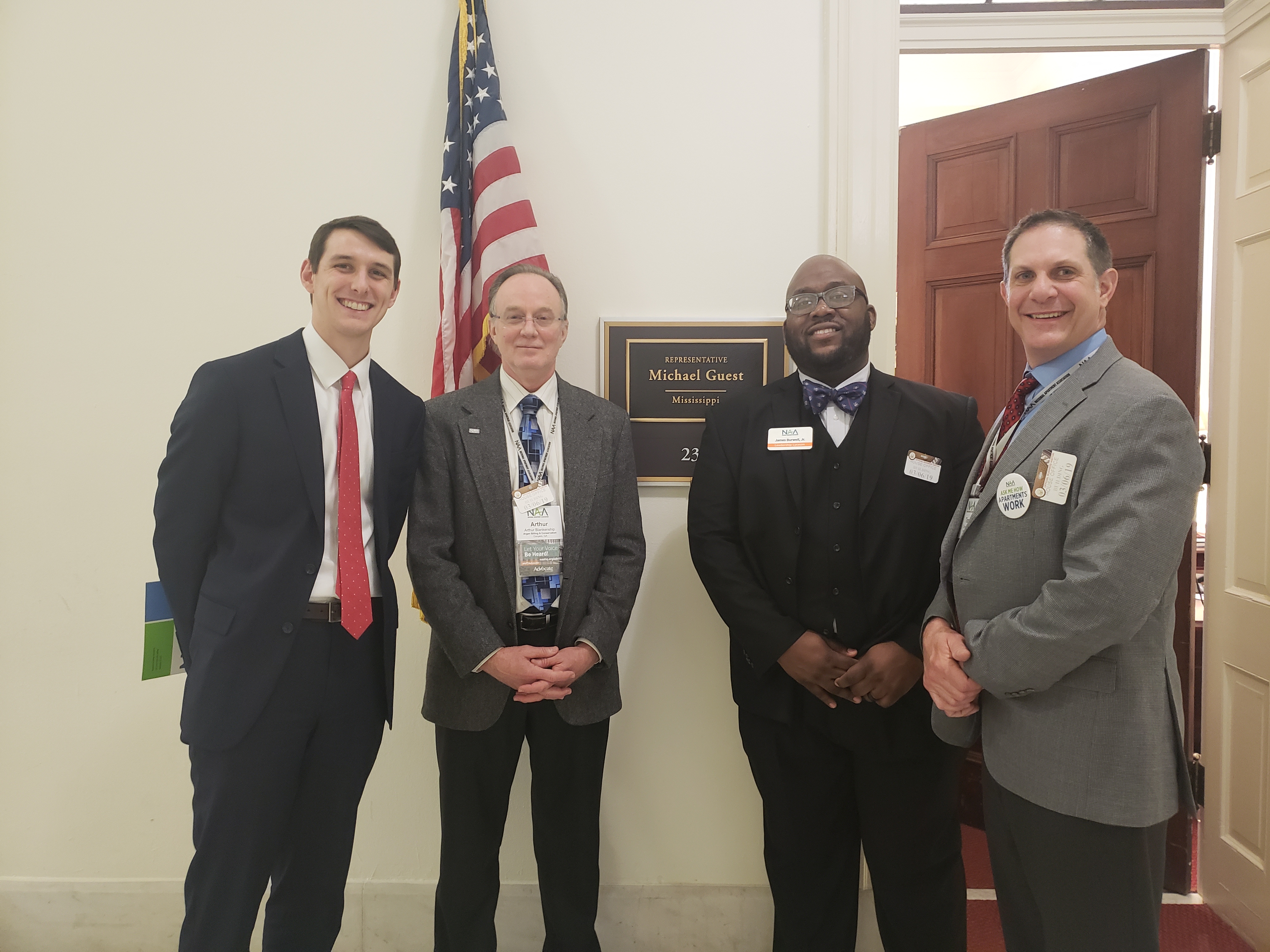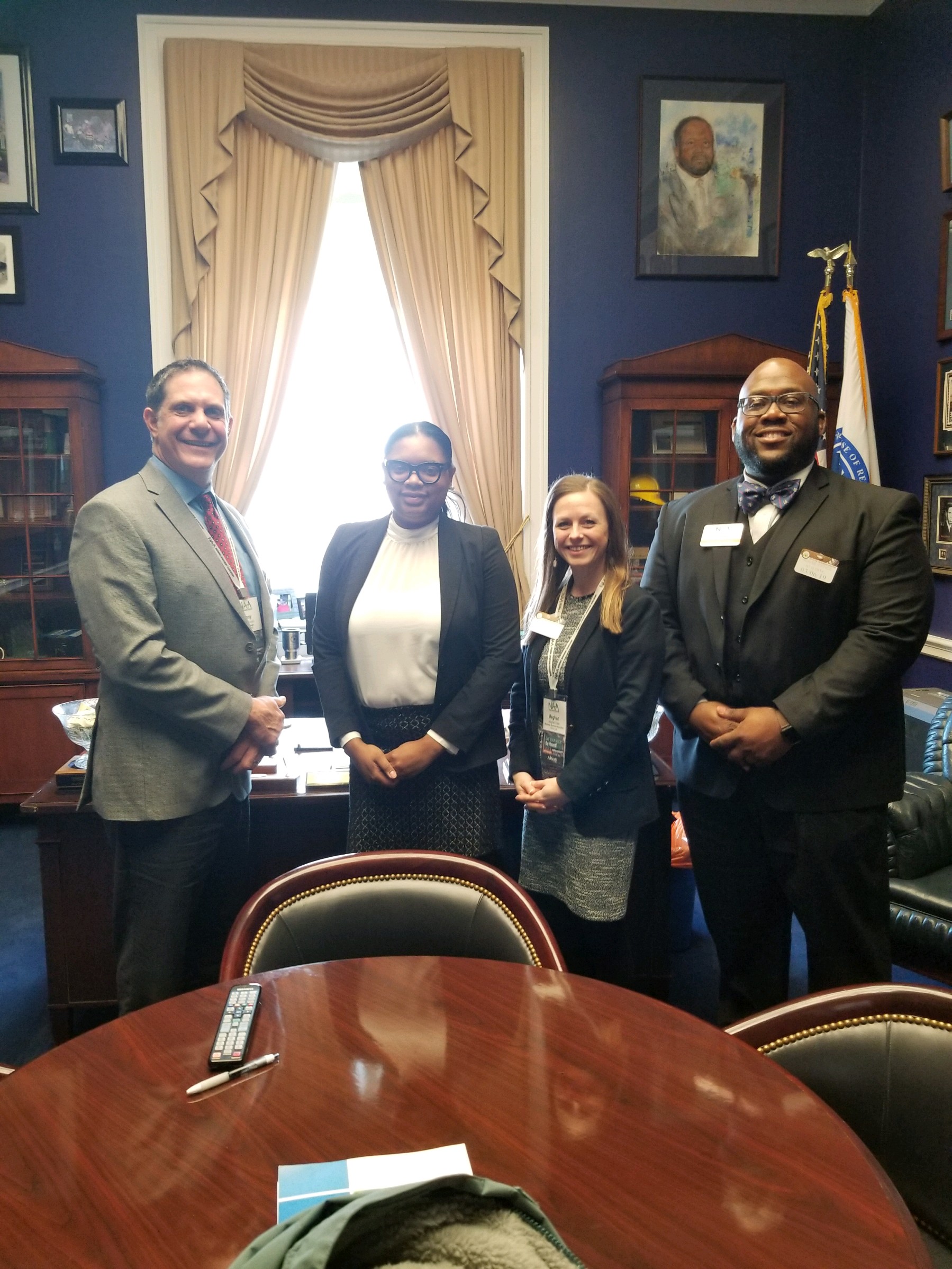 ---
If you are interested in learning more about Government Affairs and how we affect the industry, please attend the next Advocate conference from March 10-11, 2020 at the Grand Hyatt Washington in Washington, DC. More details will be shared as they become available.

Please join the Government Affairs Committee in our continuous fight for the passage of impactful legislation that positively affects you and the apartment industry in Mississippi.
---