MAA Member Benefits
Learn why your colleagues are active members of MAA.
The Mississippi Apartment Association is a trade organization for companies that own and manage apartment communities and affiliated companies that provide products or services to the apartment industry.
---
Membership Tiers:

Associate/Trade Member: $375.00
A supplier or company that provides a service or goods to the apartment industry
Apartment Community/Independent Owners Rental: $240 Base Fee +$1.50 per unit + $30 processing fee.
An apartment community is defined as a multifamily property with total units greater than 49. An independent rental owner is defined as a single investor who owns various multifamily properties comprising of 49 units or less at each property within the MAA territory.
Management Company: $390
To join at this level, a management company must have at least one apartment community joined and all apartment communities within the MS Apartment Association territory joined.


---
MAA Member Benefits:
Annual Conference Trade Show
Online Membership Directory
---
MAA organizes and facilitates many opportunities to network with peers and vendors and the knowledge dissemination from these opportunities have helped my small, young company stay fresh and relevant. The quality educational seminars and newsletters provided by MAA has lead to dynamic discussions among my staff and an overall sense of professional progress. My MAA membership is an invaluable resource.
— Jennifer Welch, Owner of Belhaven Residential
---
MAA has been a great outlet for me to develop stronger relationships with the communities XFINITY has the privilege of serving. The experiences I have enjoyed through events and luncheons have been invaluable to me better understanding the industry as a whole. I am proud to be an MAA and public relations committee member.


— Emily Colvin, Xfinity Communites
---
I couldn't imagine running our business in Mississippi without our commitment to MAA. The opportunities that it has created have been the catalyst for the success that we have enjoyed.


— Taylor Sargent, Artisent Floors
---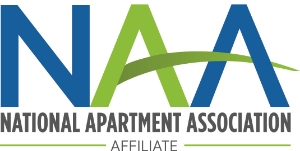 The National Apartment Association (NAA) is America's leading voice for the apartment housing industry.
NAA Member Benefits: