NAA Government Affairs works to protect your business and the industry at large.
We advocate with NMHC for supportive federal legislation and regulations. We provide research and resources to help affiliates advise local policymakers. And together we mobilize advocates on issues that affect us.
Current Issues:
The industry's legislative priorities this year include:
---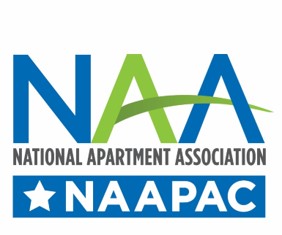 Fund Our Future
The National Apartment Association Political Action Committee (NAAPAC) is NAA's political action committee and an essential arm of the NAA's advocacy on behalf of the apartment housing industry. NAAPAC is a bi-partisan PAC that supports Congressional candidates who represent good government and understand the needs and concerns of the multi-family housing industry.
Every NAA Affiliate has a NAAPAC Fund Our Future Goal that is based on a formula approved by the NAAPAC Board of Trustees. This formula is $2 a member + $0.05 a unit with a minimum of $625 and a maximum of $12,500. Affiliate PAC goals are updated yearly. See this year's goals and Funds from individuals support Members of Congress who understand the needs & concerns of our industry & ensure that our voice is heard.
MAA's Goal: $1,637.20