Back to Events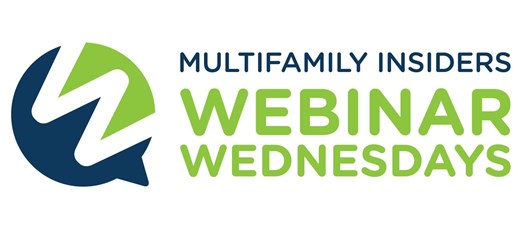 Multifamily Insiders Webinar Wednesdays: Avoid Employee Churn and Burn
The largest premium webinar series in the multifamily industry.
Wednesday, February 12, 2020
Event Details
The job market is the toughest it's been in over a decade, and the multifamily average annual employee turnover is at a record 32%, with maintenance, leasing, and manager turnover often being even higher. Property management firms accept sky-high employee churn rates as "normal" - but does it have to be that way? In this thought-provoking session, we'll look at the financial impact of employee turnover on multifamily communities. And, we'll make a case for changing the way we think about what churn is acceptable, and what you can do to turnover-proof your team!
In this webinar, we will:
Calculate the massive cost of employee churn: dig in to explore how turnover hurts your bottom line with real-life financials
Discover the top factors that encourage employees to stay, as well as what drives them away
Learn the 3 immediate steps that can increase your employee retention
Join Kara Rice, Jen Piccotti, and the Webinar Wednesday Team on February 12, 2020 at 2pm Eastern Time to Turnover-Proof Your Team!
Who should watch:
On Site Team Members, Regional Managers, Small Owners, Management Company Executives, Training Directors, Recruiting Directors
For More Information:
Course Cost: $29.99
Use Code: 19MAA for $5.00 off course registration