Back to Events
Coffee Mornings with MAA
Wednesday, January 13, 2021
Event Details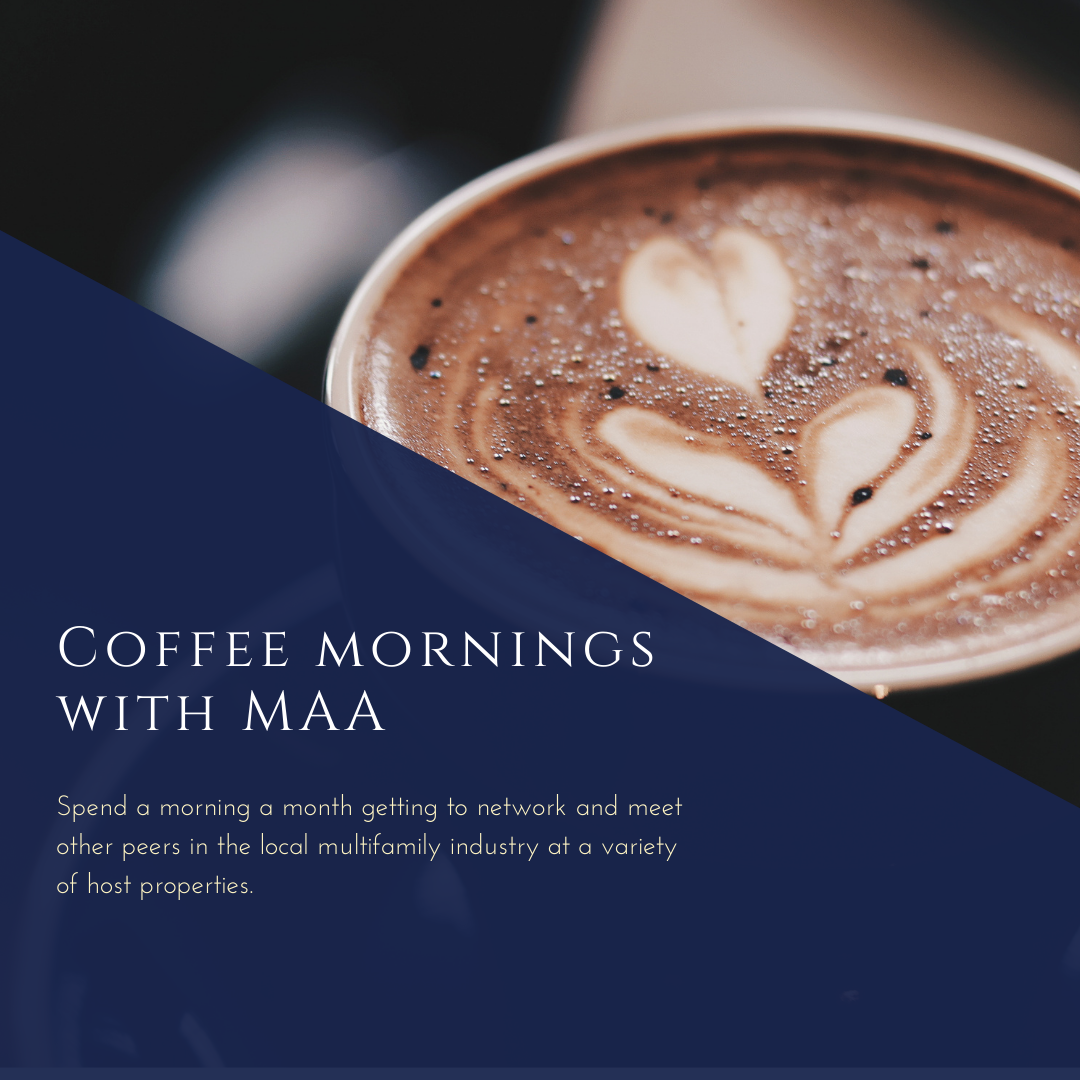 Introducing a NEW monthly event series in 2021! Join us for an opportunity to network with your peers in the multifamily industry for coffee and light refreshments at a host property every month on the 2nd Wednesday!
The debut event will be hosted by Walthall Lofts, located at 225 E Capital Street, Jackson, MS. Street parking is available for attendees.
Coffee mornings with MAA will acknowledge the COVID regulations issued by state and federal authorities and will give us a chance to be there to answer your industry questions and provide you with the resources you need.
Agenda
January 13
9:00 AM - 10:00 AM

Coffee Mornings with MAA

10:00 AM - 11:00 AM

Coffee Mornings with MAA
This is an in-person event. The ONLY time slot that remains is 10:00 AM - 11:00 AM.